Beautiful Coffee Shops in hanoi – Delicious Drinks in Hanoi. Top 8 Coffee shops can not to be miss in Hanoi for people who love ART
1. Lofita  – Paris Dream
–       Address: 338 Hue Street, Hai Ba Trung district
Beautiful Coffee Shops – Lofita on the 9th floor, at 338 Hue Street, Hanoi with terrace view extremely romantic, lovely and trendy, which is considered the check-in's coordinates of young people.
The bright light windows, wide view of the balcony to the street below, the beautiful cloudy sky will attract all young people to come here.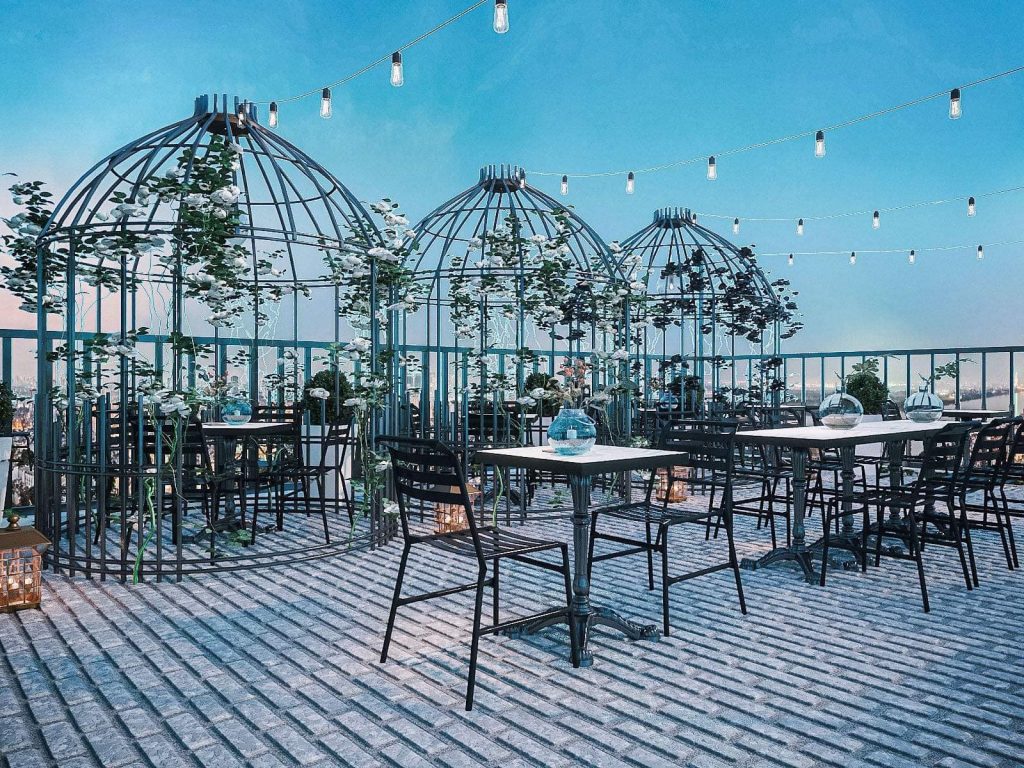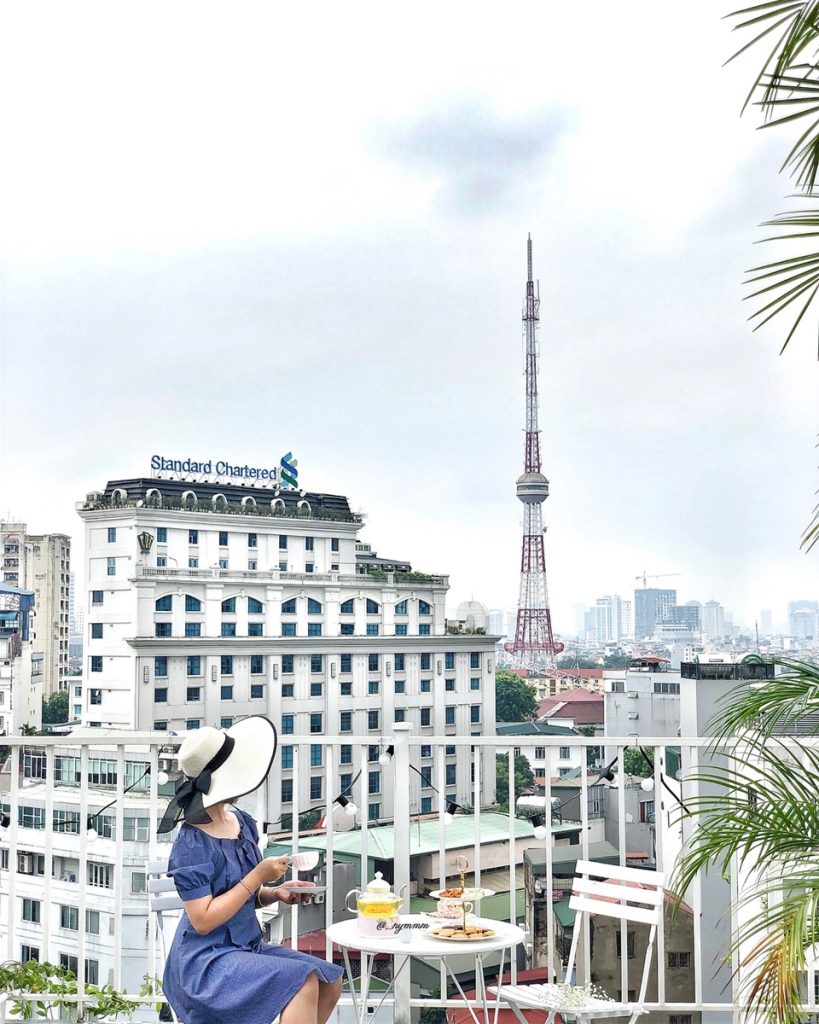 Beautiful Coffee Shops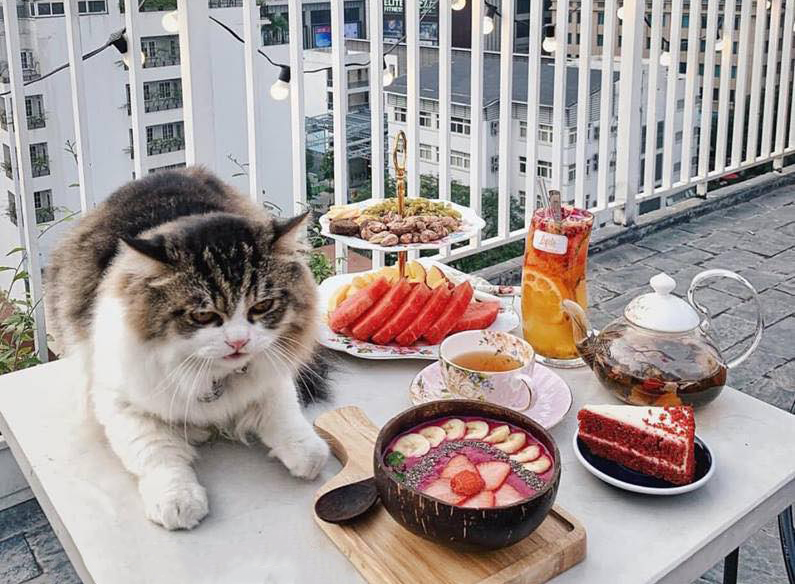 Lofita is also very famous by two signature drinks: Cashew Nut Milk With Special Brown Sugar Black Pearl and Lofita Special Coffee.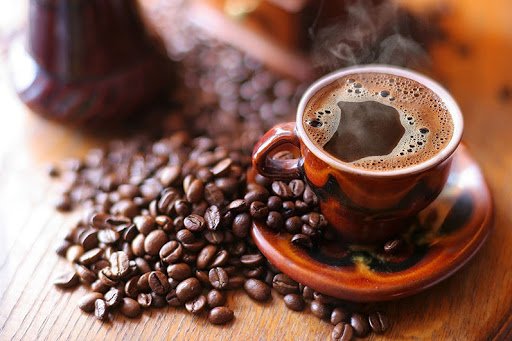 Outside is the beautiful spacious balcony, inside the space is no less than with the cozy brown design of the classic England, the photo booth of the lovely pink chair with hiccup. For office workers or middle-aged people, the coffee shop also has many corners where people can sit and enjoy a cup of tea, enjoying Hanoi from above.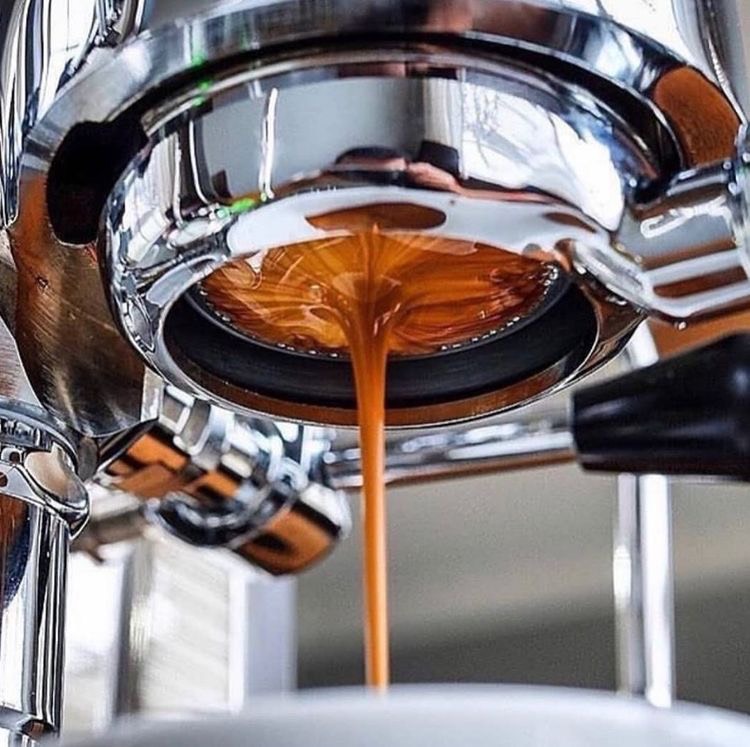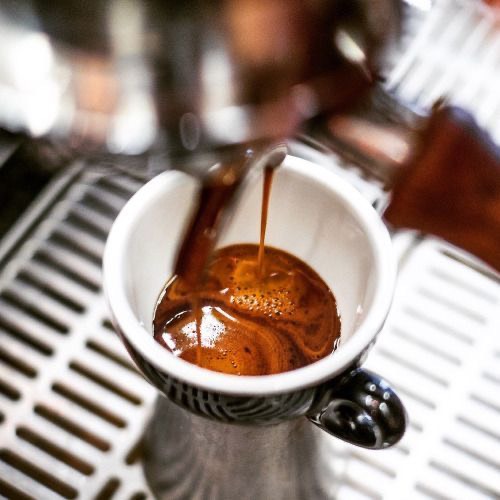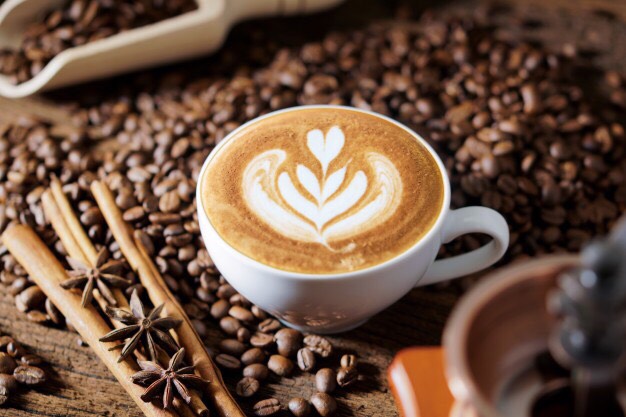 Lofita is also chosen by many well-known actors and singers as a place to film MVs, photoshoots, couples propose marriage proposals or birthday parties with friends.
2. Hanoi Time 
Address: Long Bien Station collective area, Tran Nhat Duat street, Hoan Kiem district
Another coffee shop in Hoan Kiem Lake area with equally beautiful view that you should not ignore is Hanoi Time.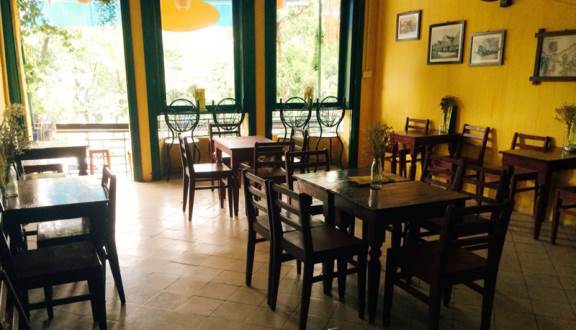 Hanoi Time brings in its very own features of the old Hanoi, not fussy decoration, very simple but can surpass many modern coffee shop.
In the morning, you can sit here to watch The Huc bridge and Hoan Kiem Lake, drink a cup of coffee to watch daily life to get ready to start the exciting working day. Every weekend, you can see marvelous The Huc bridge and crowds on the street.
3.     Lofita – Crystal House
–       Address: 2A Ho Tung Mau Street, Cau Giay district
With a large space with Full Crystal House style, capturing all the surroundings and adding natural light, Lofita Ho Tung Mau's space will glow every time you arrive.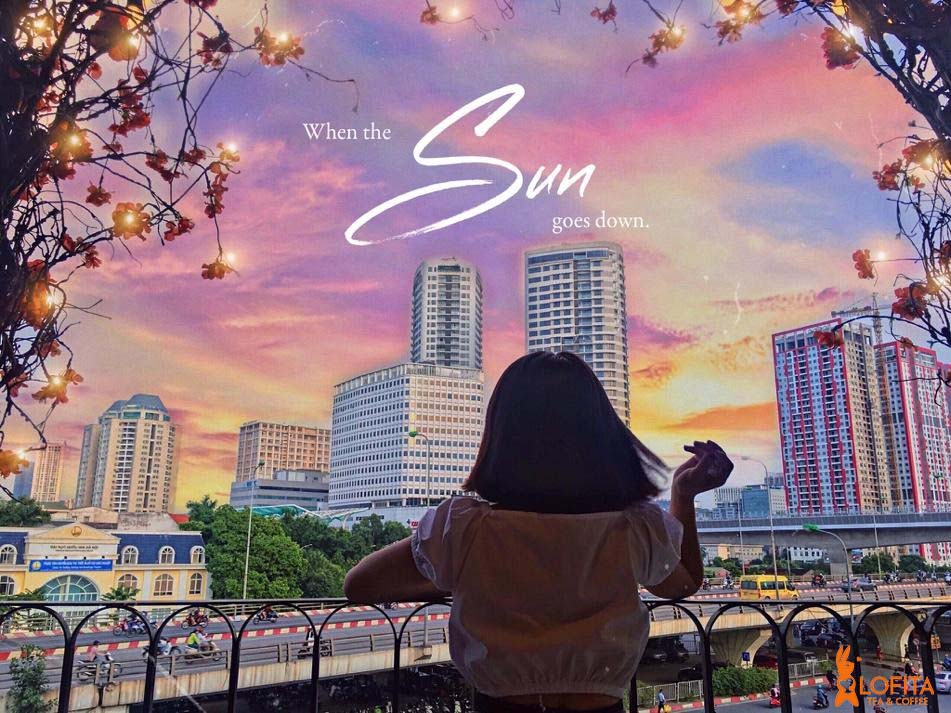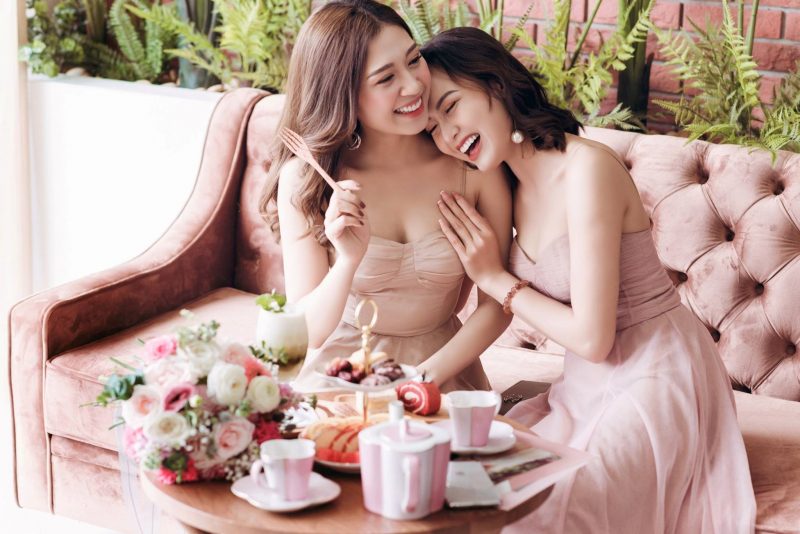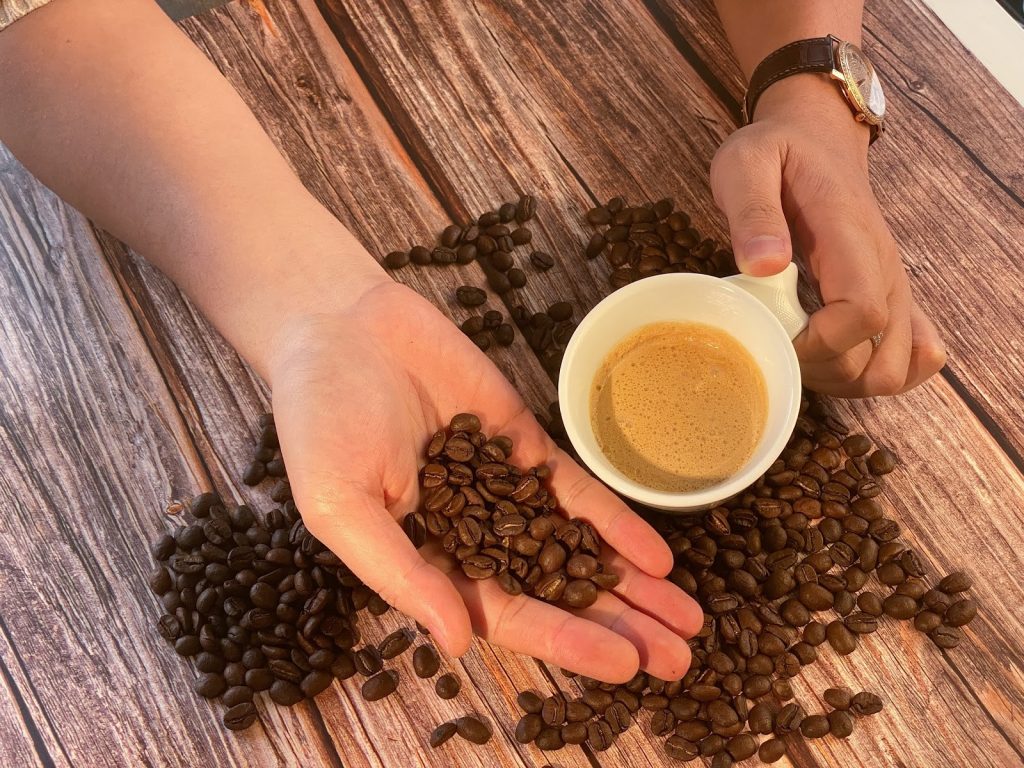 From Lofita you can see the whole scene on the corner of Pham Hung and Ho Tung Mau streets, and right opposite the very prominent university – Hanoi National University.
4. De. Tam
Address:  33 Yen The street, Ba Dinh district
De.Tam is a brand new and extremely adorable café located in the space of an ancient villa with garden. Here, the old nature of the ancient house is cleverly combined with new and modern to bring peace and beauty to this restaurant.
At De. Tam, you can sit in the garden, under the shade of green trees or choose a quiet corner of the table with chairs to watch the phonograph, paintings or decorative items reminiscent of the old days. More specifically, this coffee shop is opened 24/7, so that  you absolutely do not have to worry about sitting time.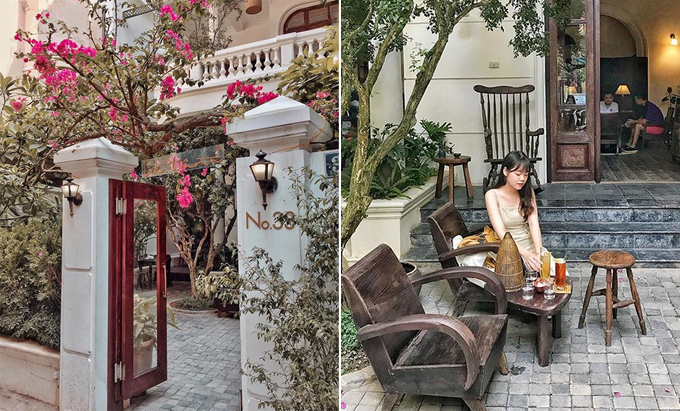 According to some customers, the menu of the De.Tam is not too diverse, it mainly focus on coffee and tea. In return for delicious drinks, friendly staff, that is enough for people to remember when they need to find a peaceful place.
5.     Lofita – The Church
–       Address: 12 – 14 Au Trieu street, Hoan Kiem district
Beautiful Coffee Shops – The Big Church is always a prime location for coffee in Hanoi thank to its wonderful view, overlooking the ancient church. Among the coffee shops around here, Lofita deserves to be the top coffee shop with the most enchanting view in Hanoi. The outdoor space is designed without a roof to reveal the panoramic view of The Big Church.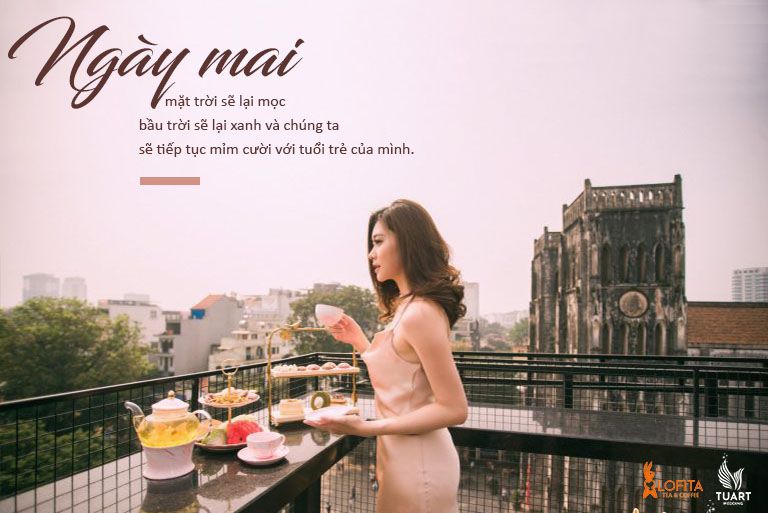 The inner space is designed in a cute and modern moroc style. Located on the 6,7,8 floor at the beginning of the bustling Au Trieu street in Hanoi, the windows are flooded with light, the balcony has a wide view to the street below, and the view of the sky and clouds is beautiful. It makes you excited to come here.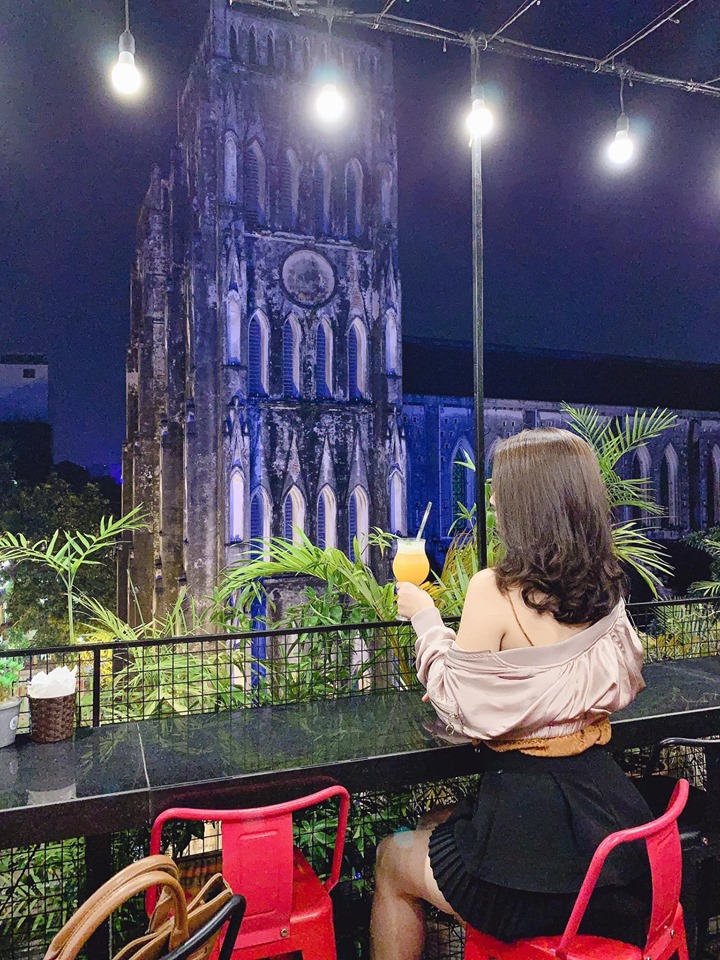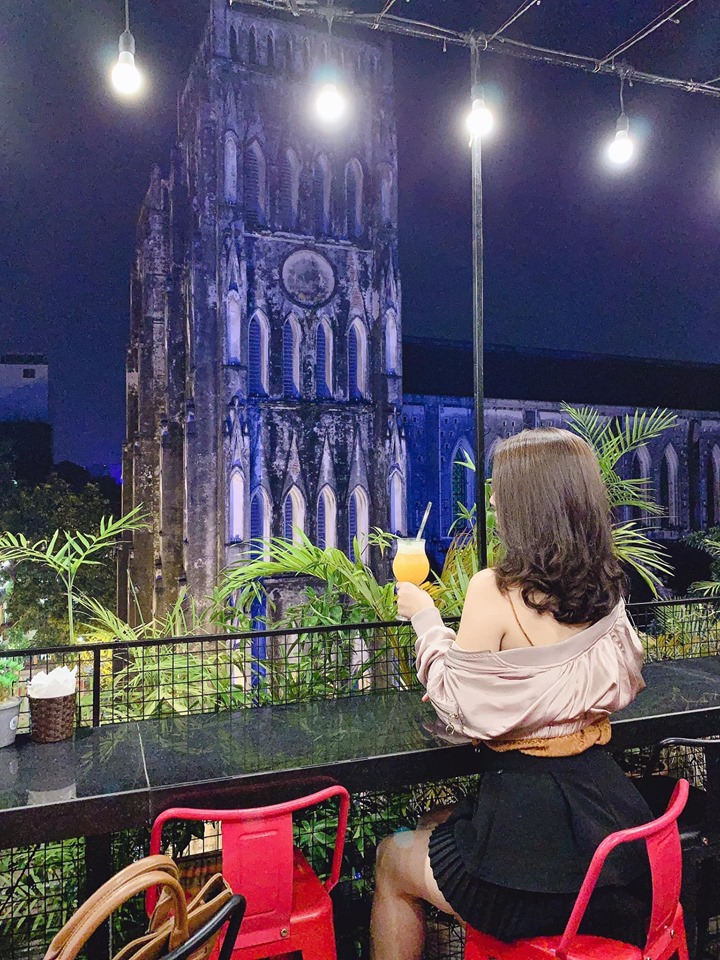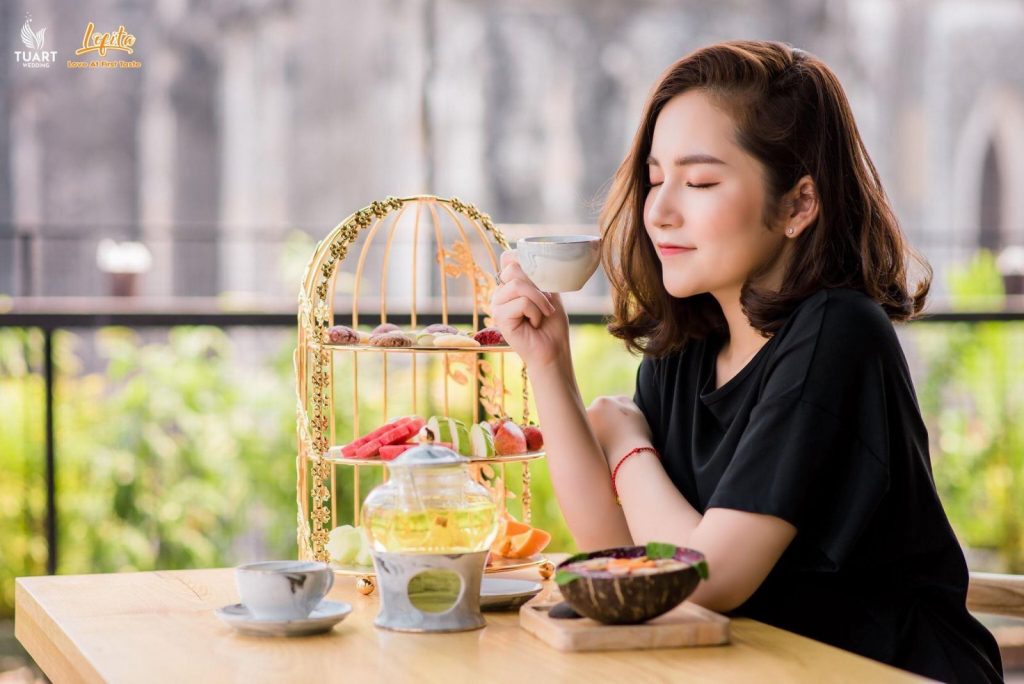 6. Top Of Hanoi
Address: 67th floor, Lotte Center building, 54 Lieu Giai street, Ba Dinh district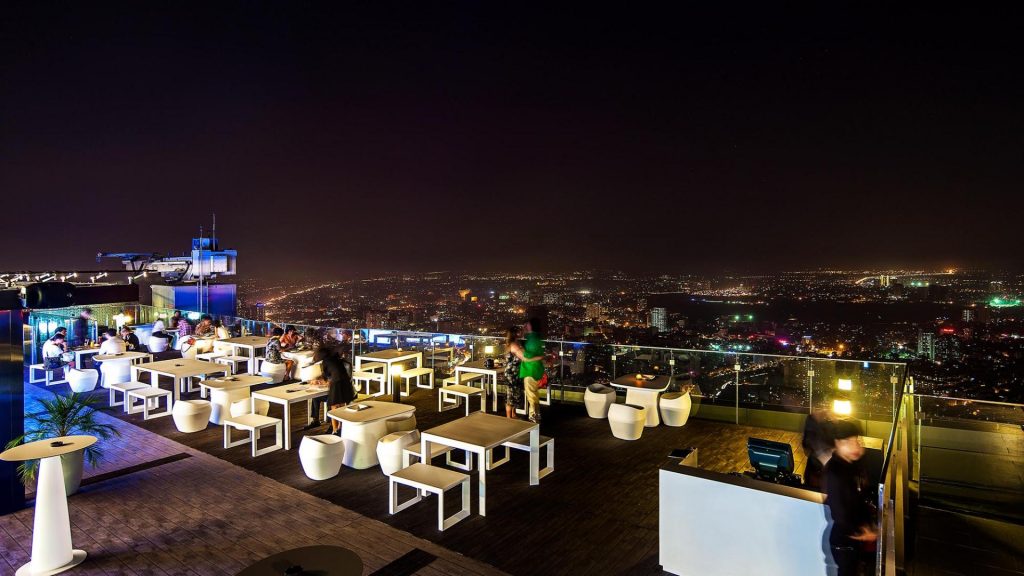 Located in the 2nd tallest building in Hanoi with a quite simple but luxurious decoration, Top of Ha Noi has extremely an eye-catching space. If you are first coming to Top of Ha Noi, you will feel Top of Ha Noi is more like an outdoor resort instead of a coffee shop, especially when coming to the top of Ha Noi, you will be able to visit the observatory with a 360-degree viewing angle that can see every place and anywhere with binoculars. Particularly in the Skywalk area, you can see the beauty right under your feet and experience the feeling of hanging high above
7.     Lofita – Big City Life
–       Address: 30A Tran Hung Dao street, Hoan Kiem district
Unlike other Lofita, Lofita – Big City Life has a gentle and familiar style. Lofita – Big City Life creates a cozy feeling, young people, families gather together to tell daily stories with peaceful and gentle scene of one of the most beautiful streets in Hanoi.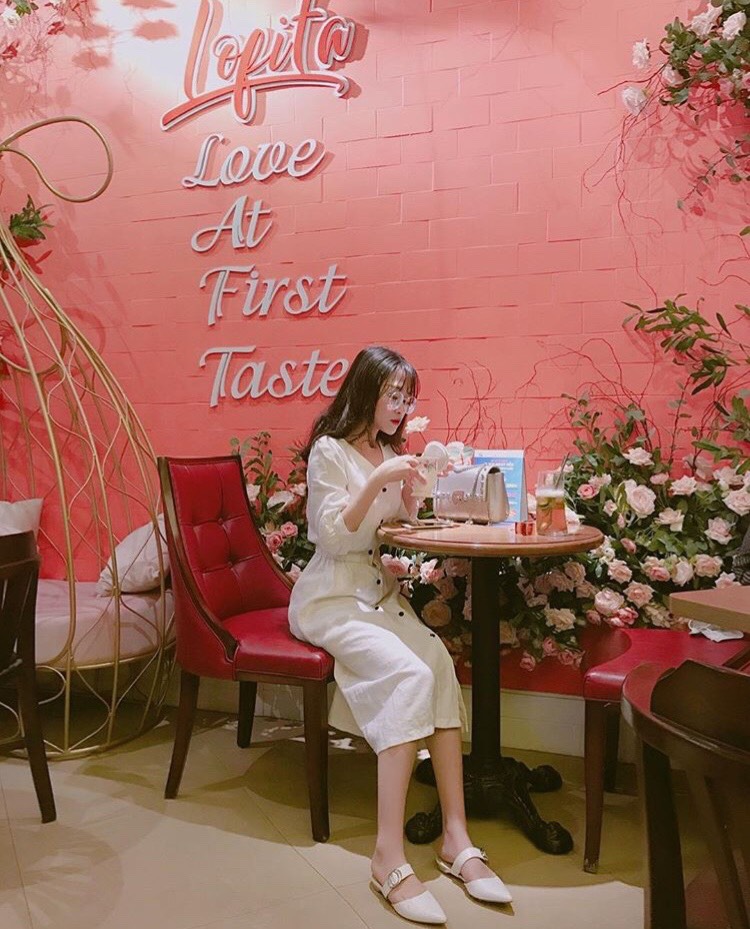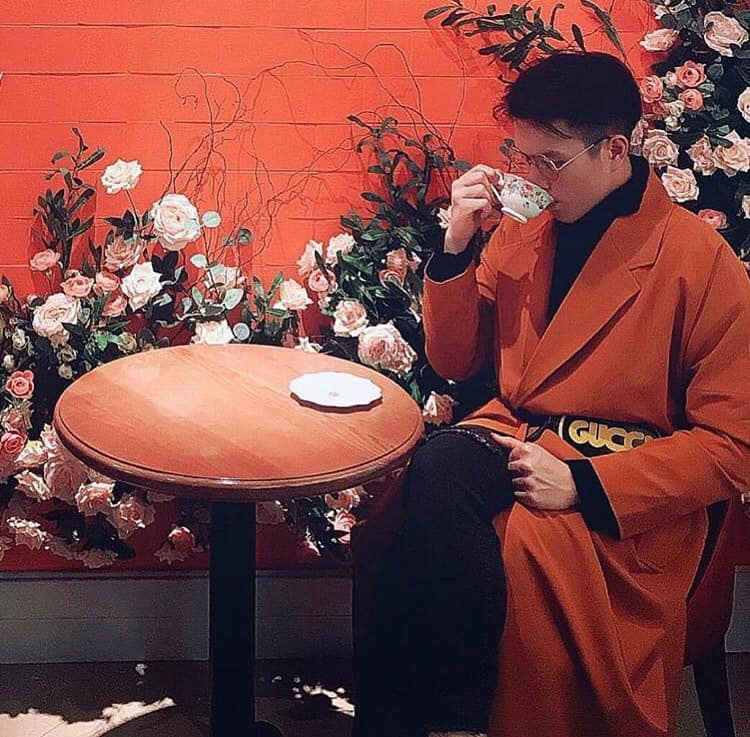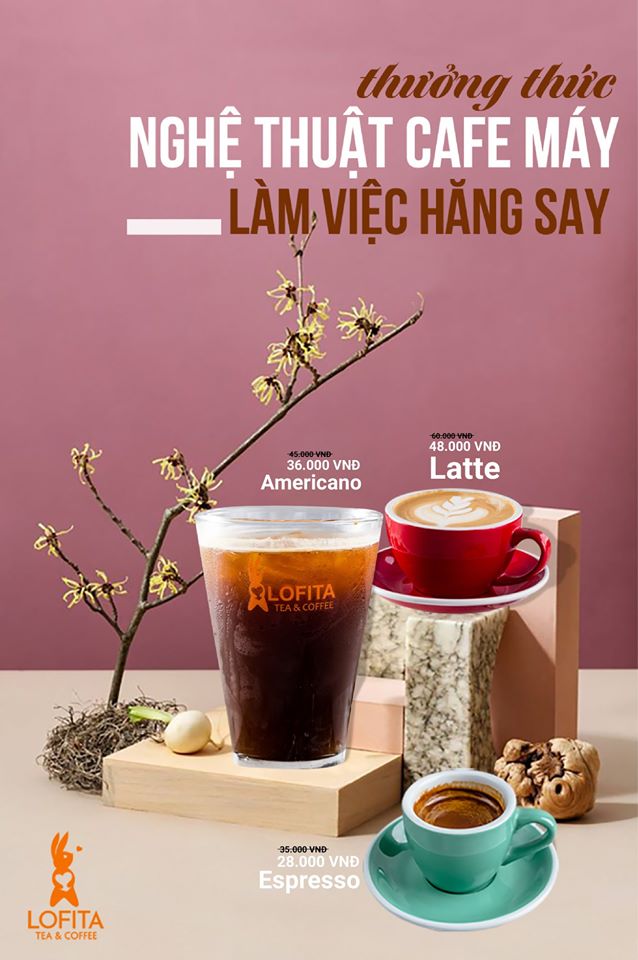 8. 6 Degree
Address: 189 Ham Nghi Street, Tay Ho District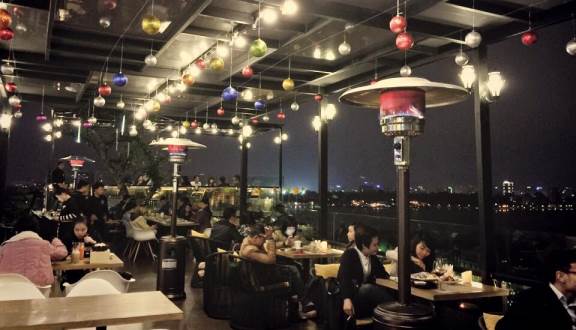 Located on Nghi Tam street, 6 Degrees Café will make you immersed in a very romantic atmosphere. From the 8th floor, you can see the whole city with ceramic road (Hanoi Ceramic Mosaic Muraland) even Nhat Tan Bridge from afar. More specifically, if you come here in the afternoon, you will have chance to admire the sunset on the West Lake. As the sun descends, the water sparkles with yellow light making the scenery of your date become more romantic than ever. 6 Degrees Cafe has an outdoor area and a cozy indoor space  for private parties or dating.