Addicted to 9 beautiful coffee shop with delicious drinks in Hai Ba Trung district – You have trouble in finding a beautiful coffee shop with romantic space in Hai Ba Trung district, Lofita will suggest 9 beautiful coffee shops in Hai Ba Trung District, Hanoi for your reference.
1. Lofita 338 Hue Street – Paris Dream
Location: 9th and 10th floors, 338 Hue street, Hai Ba Trung district.
Lofita's drinks are mainly coffee, cashew nut milk and teas and healthy drinks for its customers. With the research and preparation of experts from Namas Blending Academy, Lofita always changes and updates the latest drinks according to the market's trend, to satisfy the most demanding customers, brings excitement, attracts customers of all ages to come here.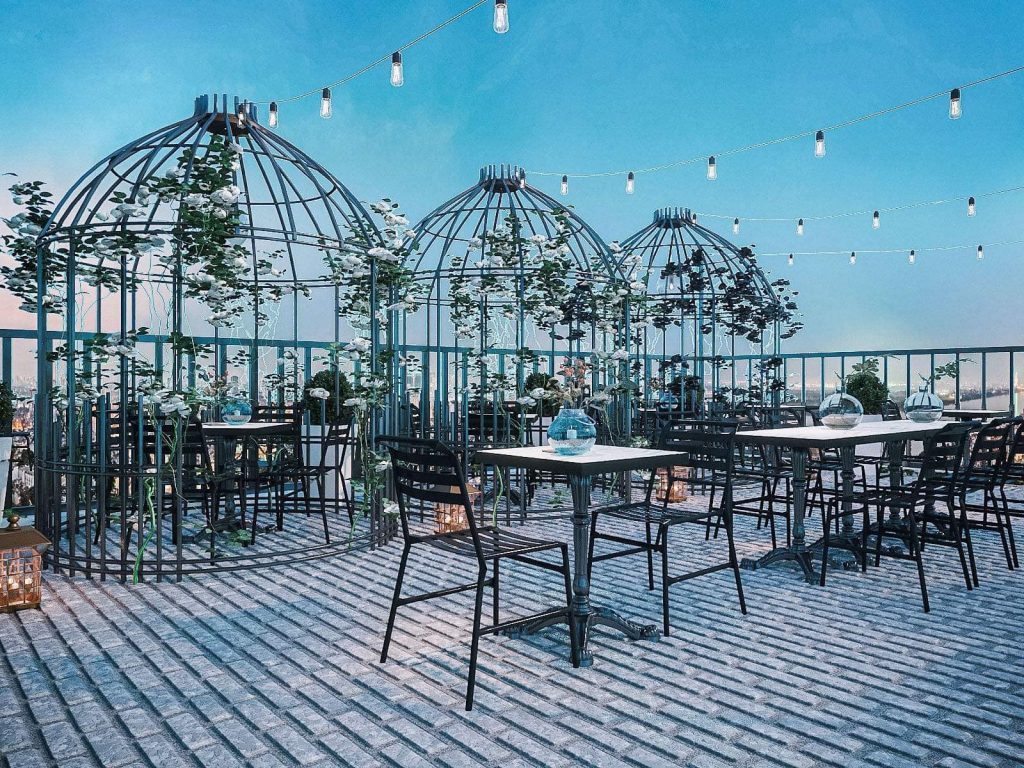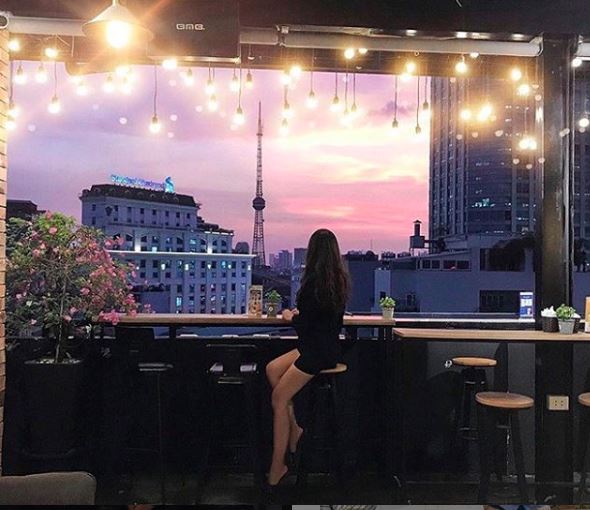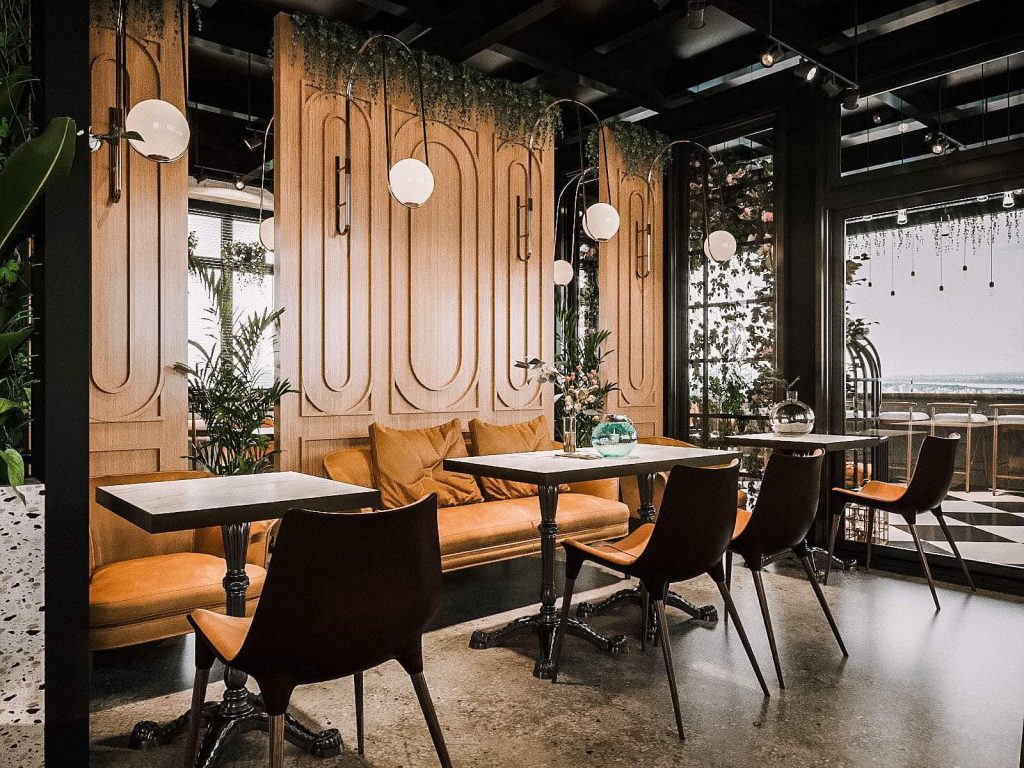 Beautiful Coffee House on Hue Street, Hai Ba Trung district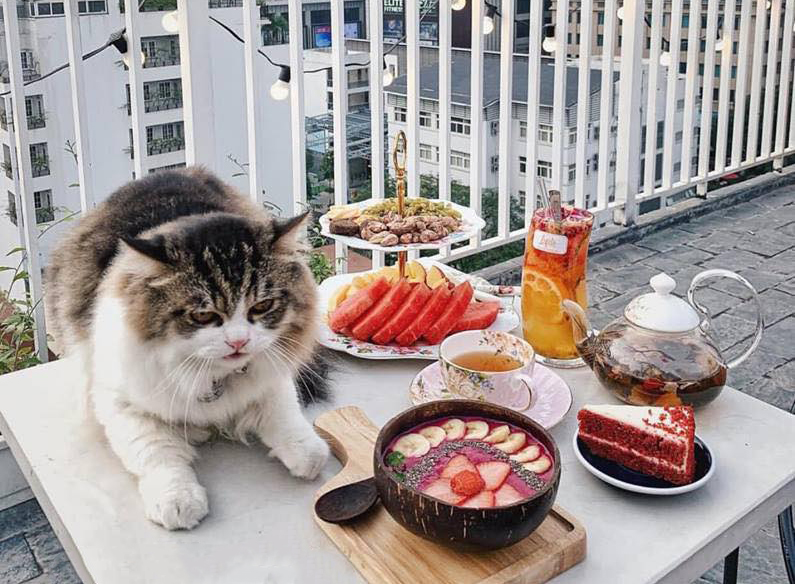 Beautiful Coffee Shop – Lofita on 9th, 10th floor, 338 Hue street with terrace view extremely romantic, lovely and modern, which is known as the most favorite place for young people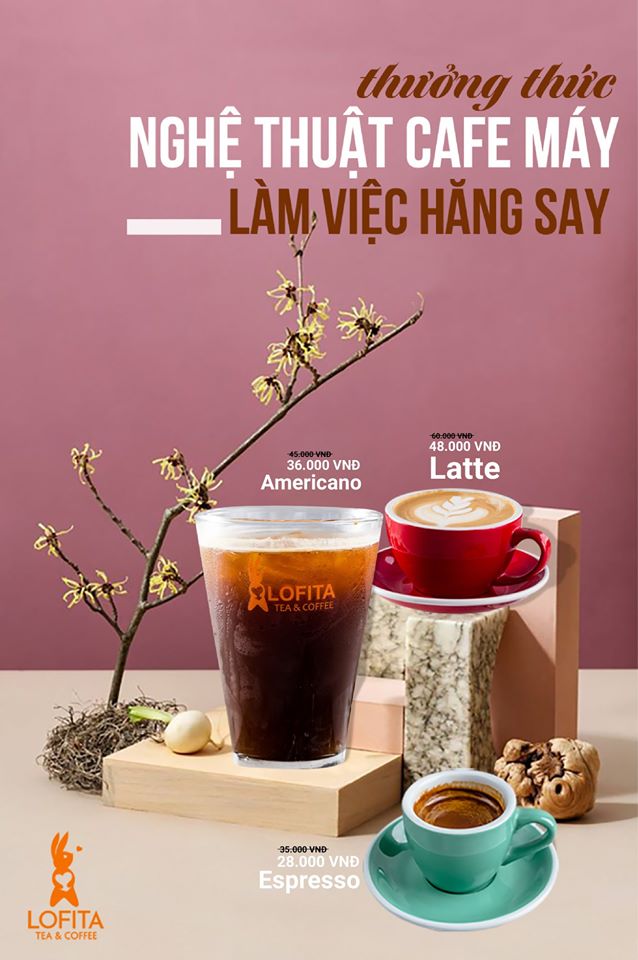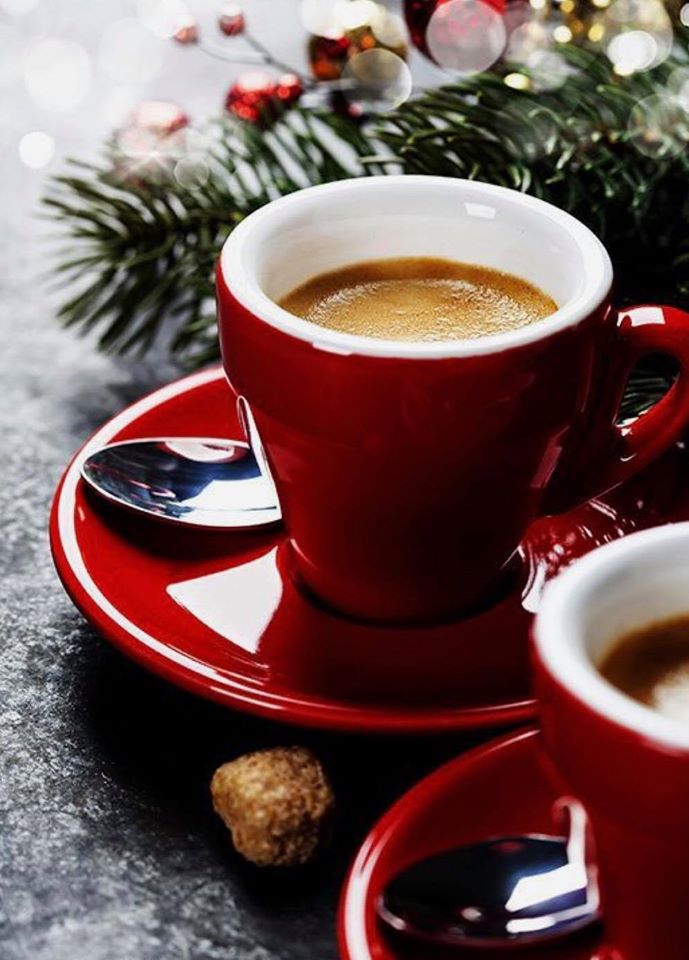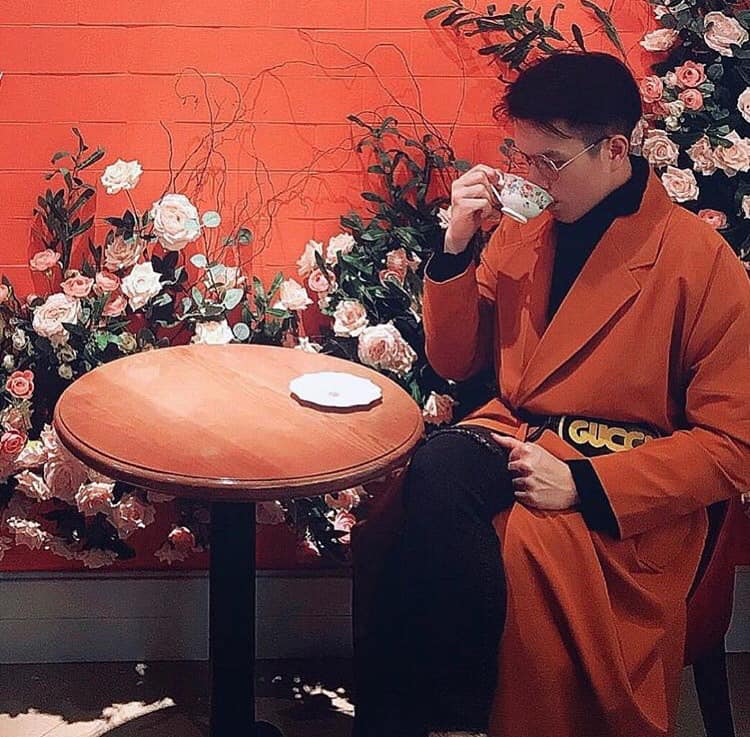 The best coffee shops in Hue street, Hai Ba Trung, Hanoi – Lofita – tea & Coffee
The windows with full light, wide view balcony to the street below, the beautiful cloudy sky will attract all the young people to come here.
2. Ohi Tree & cofee
Location: No. 55 Phan Chu Trinh , Hai Ba Trung district, Hanoi city.
The vintage space is filled with terarium flowers and hanging plants, small potted plants are everywhere, Ohi also has garret, books for students to come and learn. Ohi's decor is very gardening. Quality drinks, moderate prices.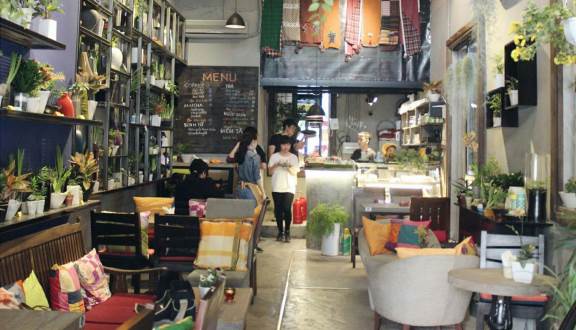 3. Soya Garden
Location: Le Thanh Nghi street
Wide space, airy, light-colored moderate tone, the main coffee shop has an outdoor corner with cool greenery space suitable for reading or working in a private space. The fresh, sweet of Soya Garden's jelly is enjoyed by many customers and chosen as a daily destination.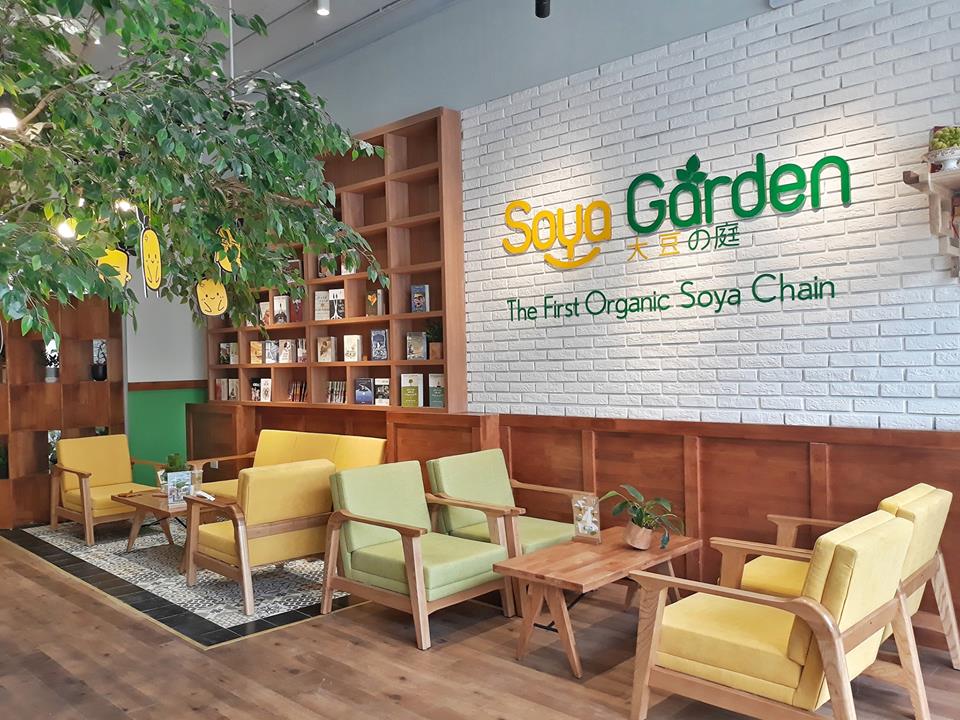 4. Hoa Coffee
 Location: 69 Tran Dai Nghia street, Hai Ba Trung District, Hanoi.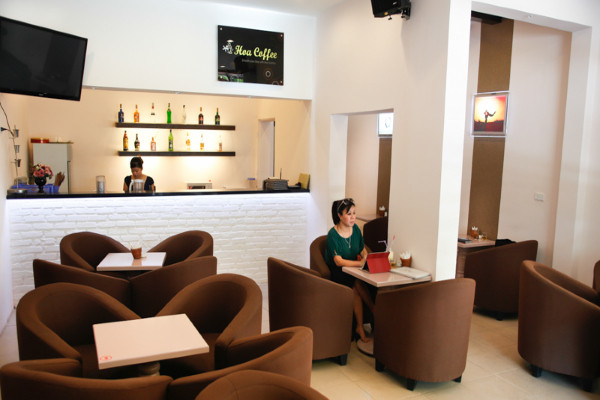 The decoration of Hoa is simple but luxurious, romantic and comfortable. From tables and chairs to the small cup here all show the delicate of the owner. If you coming to Hoa on weekends, you can attend the night of acoustic music and express your vouce.
5. Cora cafe
Location: 24 Hoa Ma Street, Hai Ba Trung district
The coffee shop is decorated in many styles, selected by many young people to organize events, off fanclub. The first floor is walled with typography panels and green grass to make you feel like enjoying coffee in the green garden. The 2nd floor is decorated modernly and youthfully with many areas reserved for young people to sit and check in
6. Doc Cafe
Location: 119 Trieu Viet Vuong street, Hai Ba Trung district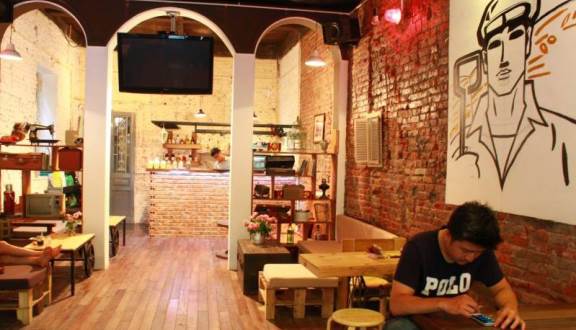 The combination of ancient and modern is suitable for those who want to find an old and new space in the same place. The coffee shop recreates the image of 1 beautiful, simple and gentle Hanoi in the past. Collectibles items such as old glass bottle, cassette tape, old cup of tea … create excitement and curiosity when coming to this coffee shop. Raw coffee scrumptious, pure and delicious in tune.
7. Gemini Coffee
Location: 127 Le Thanh Nghi street, Hai Ba Trung district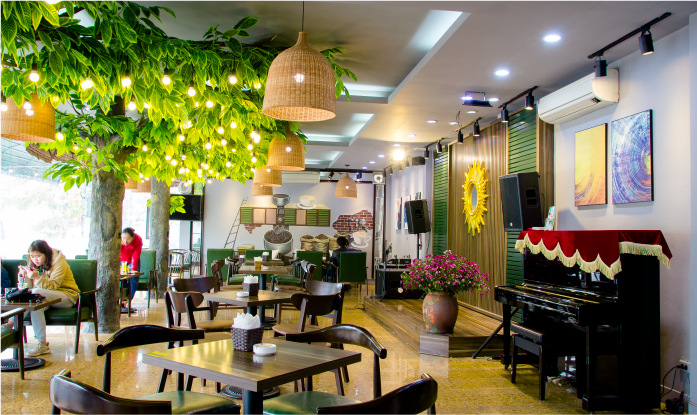 Green space is cool and spacious, young and modern style, personality. Gemini Coffee serve traditional drinks for Vietnamese: juices, smoothies, coffee, … and a combination of some dishes for young people: peach orange tea, mint apple tea …
8. Greecy Coffee
Location: No.10, lane 84, Tran Dai Nghia , Hai Ba Trung district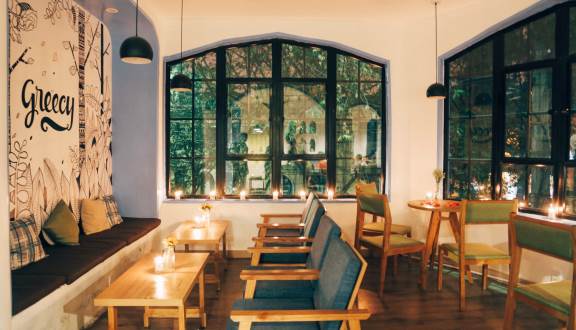 Having such a beautiful view, this space take the dominant blue tone combined with gentle youthful white. Sometimes on weekend, there are art and painting workshops for enthusiasts, who want to learn about it. This is a popular destination for students of the National Economics University.
9. Vintage 1976 Cafe & Deli
Location: 45B Ly Thuong Kiet street, Hai Ba Trung district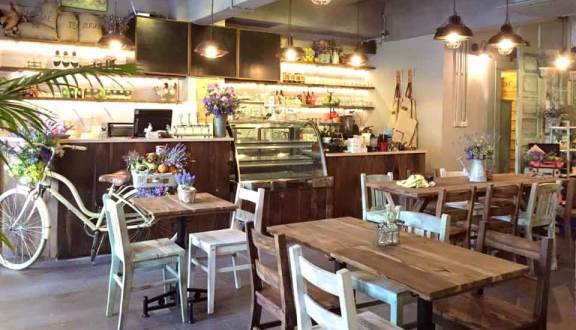 The main concept of Vintage 1976 is traditional European style. It can be seen that the drinks and dessert are also influenced by this inspiration, such as: delicious cupcakes, European style mouse. All factors create excitement and attract the attention of many customers.